Welcome to Nimnicht Buick GMC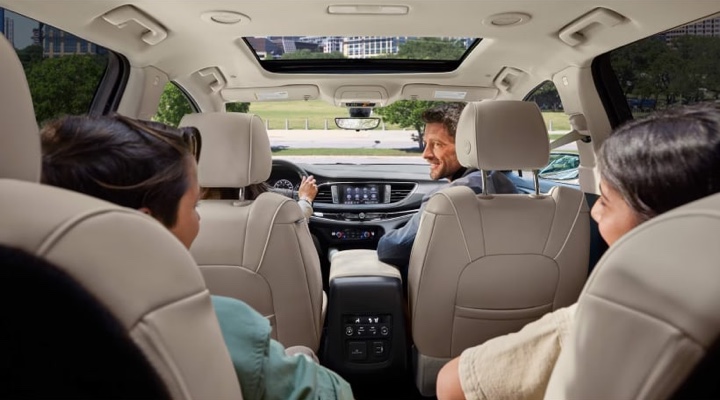 Certified Pre-Owned
Get a pre-owned Buick/GMC vehicle that's inspected and warrantied.
Get Approved
Apply online using our quick credit application to get started.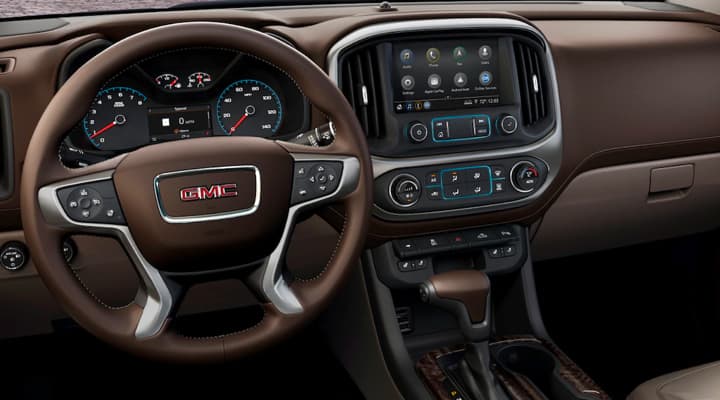 Value Trade-In
Get an online quote from Nimnicht Buick GMC for your pre-owned vehicle.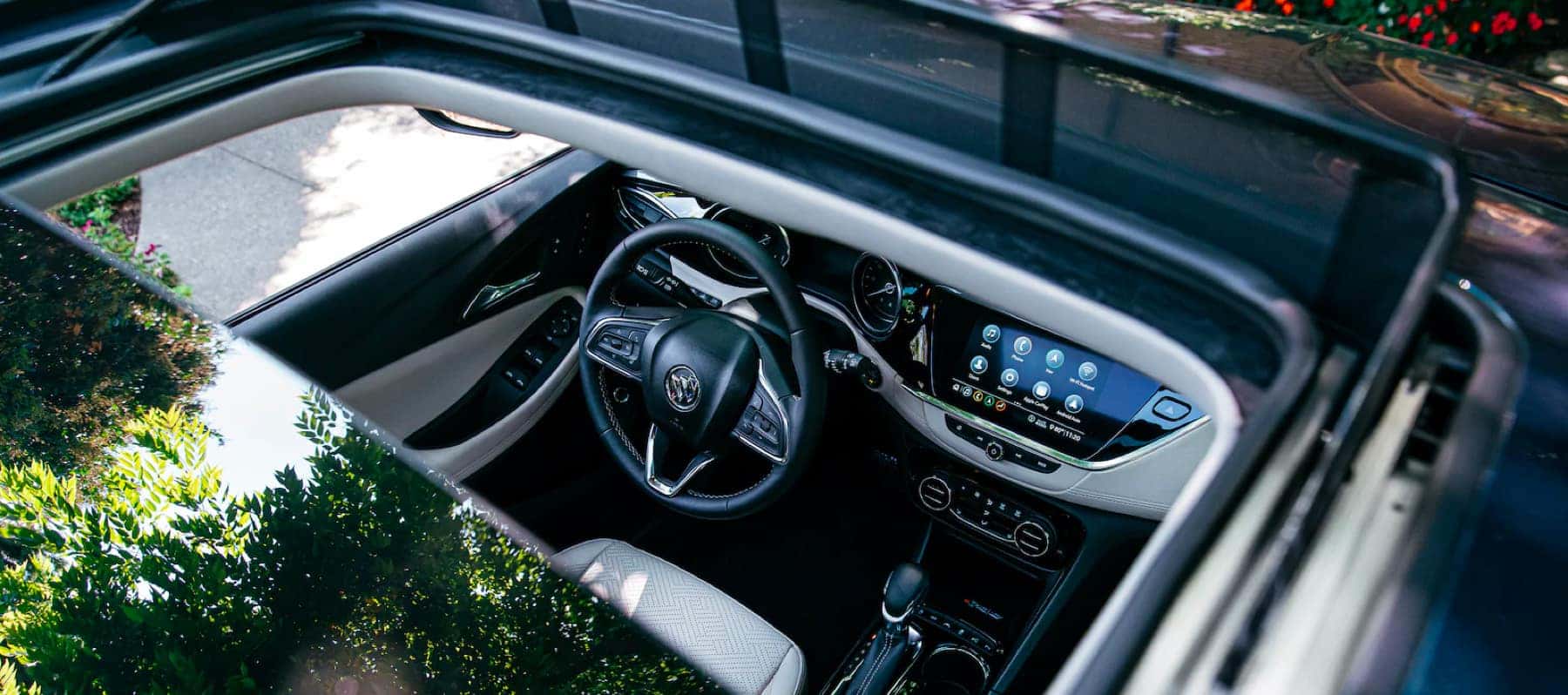 Welcome to Nimnicht Buick GMC
Find a quality vehicle that checks everything off your wishlist at Nimnicht Buick GMC. See new inventory at our conveniently located dealership in Jacksonville, FL, and browse a selection of Buick and GMC models.
For a quality car, truck, or SUV, view used inventory or new models in our showroom or choose from a variety of certified pre-owned (CPO) models. Only after undergoing a comprehensive inspection can a vehicle join our CPO inventory, so you can rest assured you're receiving great quality for your CPO Buick or GMC.
Quality Services at Nimnicht Buick GMC
Explore our finance center for the assistance you need to get behind the wheel. When your vehicle requires maintenance or repairs, return to our service center and redeem our service coupons to receive discounts on different vehicle parts and services.
Learn more about Nimnicht Buick GMC when you contact us today. Call our sales desk at (904) 712-4318.
Ask A Question
Our Reviews
Excellent customer service Gus and Tee were great!
Jason was so wonderful. He was extremely knowledgeable and funny. He also found my Hot Button which is safely. As a salesperson myself I feel Jason is excellent! The dealership was great to work with as well
I'm am from a long line family of car people and James made the process great and smooth unlike a lot of car salesman He got Me the vehicle I wanted at fair price He made sure the vehicle was checked out and tight no issues Honest and Very easy to work with James Jones is your man !
The entire experience was great from start to finish. Keith was great to work with, he always answered all of our questions and was very helpful. I have owned several General Motors vehicles and this was the best experience ever. Thank you to the Nimnicht dealership. Great job!!
Amazing sales , great warranties. Easy process. What more could you want for a GMC?
David was exceptional. Came in for service, he checked warranty and had work completed on time and perfectly. Dealership is where I purchased- will purchase here again.
Excellent service. Got a good deal on a clean good running vehicle. Thank you Dan!!!
Ty and The Managers at Nimnicht We Very Helpful With My new Buick Enclave With All The Features I Wanted .They Even Helped Me Get Insurance I Recommend Every Come Buy From Ty :)
I was able to get in and out in hardly no time.
Lane was extremely helpful throughout the whole process. He was very knowledgeable about the Enclave and answered every question. Both he and Dan provided excellent customer service. I would certainly buy another vehicle from them.
Everything was great, especially Keith and the other staff we dealt with. I would definitely buy another vehicle there.
Got the early for service appointment and that were able to take my truck back and have the service done. I was on the road again before my appointment time. Excellent service ran and friendly sales staff. Waiting area is nice too with clean restrooms.
This was an awesome buy..we didn't have an issue, got exactly what we wanted. Had zero issues actually and would gladly come see Keith and the gang again. Since we got the bumper to bumper I am sure we will. Amazing job.
We always have a great experience! A very professional place to have our car serviced! Quick and reliable.
Received a call from Service Coordinator days before Scheduled appointment to confirm appointment. Arrived early and Service Advisor met me immediately at vehicle to start check in and advise me of all services for vehicle.
The dealership was very clean The salesperson was very helpful and friendly. We took the car for a test drive and the salesman explained all the features to us. He also lent us a CD to hear the sound system and test the CD player. We had bought two cars from Peter Deschler in the past and were always very satisfied with his service When we needed to buy another car, we contacted him first. Once again, he did an excellent job. We would recommend him to others
nimnicht provided good service and ease of processing...truck was of good quality and very satisfied with the purchase
Awesome truck! Great experience! Jason, the salesman, felt more like a friend than someone just trying to sell something. I was kept in the loop every step of the way and the whole experience just seemed easier than other places. I don't normally buy new truck, but if I do again it will be at Nimnicht GMC
Dan was extremely helpful with the buying process made us feel very comfortable. Very knowledgeable about the vehicle he was selling us
Sudie was very knowledgeable about the vehicles and showed alot of respect. I told her what I was looking for and she complied with my wants. In fact she showed me deals that she thought were better for me and explained why. Sudie is the total package when it comes to a sales person
This dealership is a excellent place to purchase a vehicle from And we'll let all my friends know
I think my experience here was one of a kind it was really a pleasure purchasing my car from here...I'm loving this car....Thanks
I went to get an oil change and realized I made the appointment at their Chevy location once I got there. Totally my fault. The woman "attempting" to check me in was very rude and bothered by me, then told me to call to make an appointment. She wouldn't help me make one while I was there. I asked her for the number to call and she gave me a business card. It went straight to voice mail. I was upset she wouldn't help me and make an appointment with me while I was standing right in front of her and she clearly didn't want to be bothered as she ate her toast. If I asked her a question she rolled her eyes and put her toast down upset she had to answer me. I was about to just drive away and never come back. Seeing my frustration, a young man in service came up to me and told me he would give me a form to fill out so I could at least just drop off my car for an oil change as that's what I planned on doing any way. I wish I got his name because he completely changed the bad taste in my mouth left by that woman. He was extremely helpful and got my truck checked in. Then Ringo came out to help me and he was extremely nice, helpful and also made my experience great. He even got me a great quote to replace my tires which I need done. That woman who had the responsibility of checking in cars to service should not be working there because she clearly hates her job and was very bothered by anyone who approached her. If it wasn't for the wonderful gentleman who noticed the poor customer service I was getting and if not for Ringo being amazing, my review would have been very different and I would never go back there again. Thank you to the guys who gave me great customer service!
Get Directions To Our Dealership